You can be now a franchisee of TAKIWALL
We already operate in DUBAI (UAE) - PARIS ( FRANCE) - NEW DELHI (INDIA)- JEDDAH ( SAUDI ARABIA) 
Our company is a producer of high quality wall decal stickers and has created the brand TAKIWALL to be the world's most famous creator of decal wall designs. Our international designers are dedicated to this goal and you have the chance to be part of the TAKIWALL family. We are based in France and are operating manly in France and the UAE. Our target is to increase our international presence with international franchise partners to become the world's leading supplier of wall sticker products.??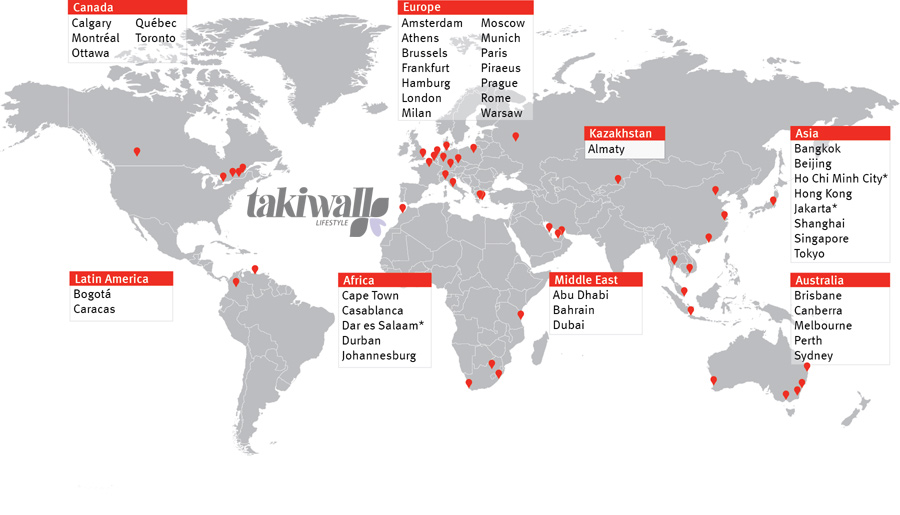 Therefore we are looking for YOU to expand our brand around the globe.? Become our Franchisee for the country/region of YOUR choice?
We can offer a serious business model generating high income opportunities, based on strong market interest for our products. The brand TAKIWALL generates thousands of clicks from all around the world every day. Our franchise partners will operate specific TAKIWALL websites for their country, supported by TAKIWALL international, and with full access to our pool of exclusive TAKIWALL designs and our web demand management system. Take the opportunity to be part of our TAKIWALL family.
If you are interested to receive our proposal for the franchise opportunity in your country, please contact us:
franchise@takiwall.com